French rappers and hip-hop singers have led the industry for many years, working either alone or collaborating with other artists to create hit songs. If you aren't familiar with the names of French rap groups and artists, you might realize you've heard them on some of your favorite French songs.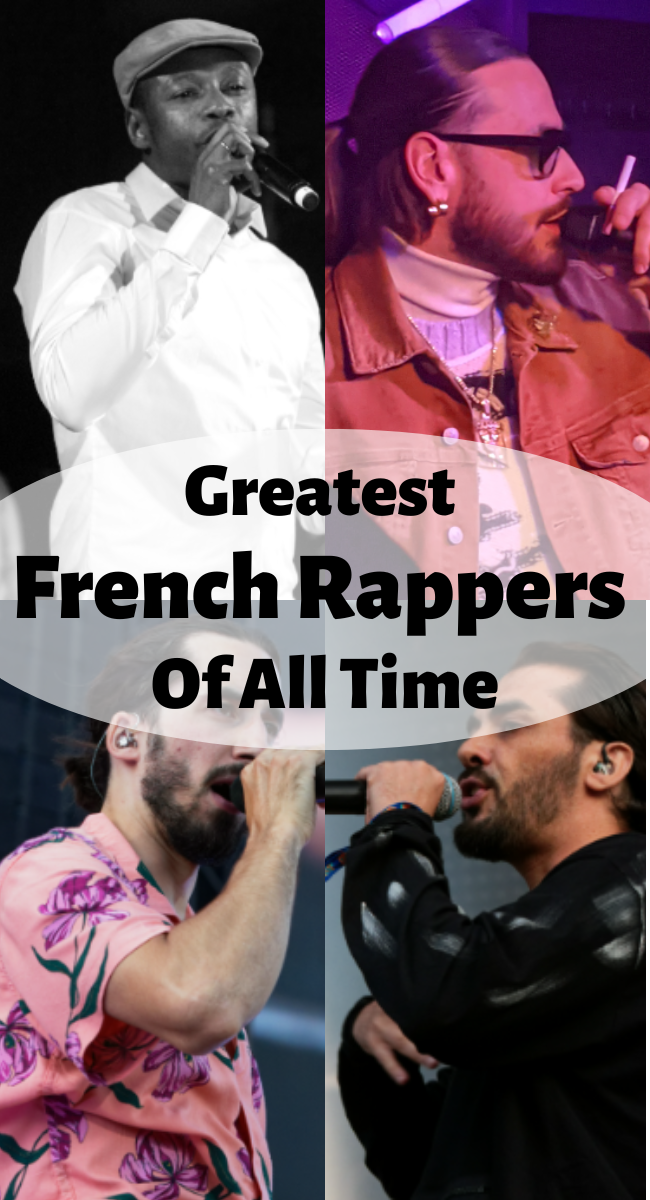 Keep in mind there are many different styles of French rappers, which is why this genre of French hip-hop is so popular with listeners from around the world.
Rap and hip-hop are extremely common in France as it works well with the French language, which is spoken in a rapid yet flowing manner. Matched with the rhythm of rap, it helps to tell stories of past and present life in France.
Since the late 1970s, this style of music has been popular in Paris and France as a whole when hip-hop was brought over from New York. The following decade saw the introduction of French rappers, and we've only seen this genre become more popular since then.
If you are looking to learn more about French artists and rappers, you've come to the right place. Today we're going to introduce you to some of the top artists of both the past and current time, so you can start expanding your knowledge of this musical genre.
We highly encourage you to download some of their tunes and take a listen, as you might be surprised by just how talented these artists from France are. Let's take a look at some of our favorite artists to help you discover some new music to listen to today.
SCH
Marseille is another spot in France that's produced some of the country's top rap artists, which is where SCH comes from. Otto is one of his most famous songs, paying tribute to his late father.
Lomepal
Lomepal goes down as one of the country's top French artists, primarily producing French songs about love. We recommend listening to Paradise to understand more about his unique rapping style.
Gringe
French rap artist Gringe is also part of a rap duo named Les Casseurs Flowters. We recommend listening to his album Enfant Lune, which was a solo effort released in 2018.
MC Solaar
Better known as Claude M'Barali, MC Solaar has both Senegalese and Chadian ties. Nouveau Western is one of his most recent hits, and he's often cited as the top French rapper in history.
Orelsan
The French song Basique is one of Orelsan's smash hits, which has become a centerpiece in French music culture. In 2021 he released another popular album focusing on the themes of love and hate titled Civilisation.
Kekra
Hailing from Paris, Kekra tries to remain anonymous by wearing a mask and sunglasses most of the time. Make sure you check out his album Land, which contains the smash-hit song C'est bon.
Niska
Niska found fame as a French rapper when his Charo dance went viral after a football player performed it. He featured on the 2022 song Balader and has released five albums to date.
Jul
Jul is another French artist hailing from Marseille. His tunes primarily focus on themes about love and friendship, such as one of his top hits, Asalto.
PNL
As a French rap duo, PNL consists of two talented French brothers, Ademo and N.O.S. One of their most popular hits is 91's, which will give you a taste of their musical styling.
Nusky
In the world of hip-hop, Nusky is a unique character. He grabbed the country's attention as part of Nusky & Vaati and produced his first solo album Nusky in 2019.
Vald
Vald is one of the most popular modern French rappers, who you can easily listen to online today. His music is often placed in the troll rap genre, and we recommend listening to Désaccordé to understand this style of music more.
Conclusion — French rappers and hip-hop
Make sure you check out some of these French rap and hip-hop groups and artists today, all of whom have added greatly to this industry over the past years. We hope you'll appreciate their music as much as we do and enjoy expanding your knowledge of the French music world.
Discover more: