If you're new to learning French and looking to get a grasp of the verbs then this page is a great place to start. Here you'll find access to material including usages and conjugation tables of the ten most common French verbs. If you're looking for a longer list, the following page offers a great cheat sheet of the top 100 most common French verbs.
verb list – learn these verbs today!
Être (to be)
This is probably the single most important verb in the French language using for describing states of being, location and much more. Etre is also used when forming the past tense (passé composé) for verbs of movement.
Avoir (to have)
The second most useful verb in French is probably avoir, which means to have. In addition to being used in describing having and not having, avoir is used to form the past tense (passé composé) of the majority of French verbs.
Aller (to go)
The verb aller means to go. We're always talking about where we're going. In addition, aller is used in the "going to" tense called the futur proche.
Faire (to make, do)
In addition to meaning to make and to do, the verb faire is used to express in an extremely extensive list of activities in expressions and idioms.
Prendre (to take)
The verb prendre means to take. While less commonly used than the previous verb on the list, it is also used in a very long list of expressions.
It's also worth noting that there are several verbs conjugated in the same way as prendre: apprendre (to learn), comprendre (to understand) and entreprendre (to start doing).
Venir (to come)
In addition to meaning to come, the verb venir is also used in immediate past tense. This is used to describe actions that were just carried out.
The following verbs are conjugated using the same patterns are venir: devenir (to become), intervenir (to intervene, step in), parvenir (to reach) and se souvenir (to remember).
Pouvoir (can, to be able to)
The verb pouvoir means can or to be able to. It can be followed by an infinitive to express actions that can be carried out.
Vouloir (to want)
The verb vouloir means to want and has very similar conjugation patterns to the previous verb. It can also be followed by an infinitive to expression actions that one wants to carry out.
Mettre (to put)
The verb mettre means to put, wear or turn on. The verb is included on this list it's used in many situation and expressions.
The following verbs have the same conjugation patterns as mettre: admettre (to admit, confess), permettre (to permit, allow), promettre (to promise).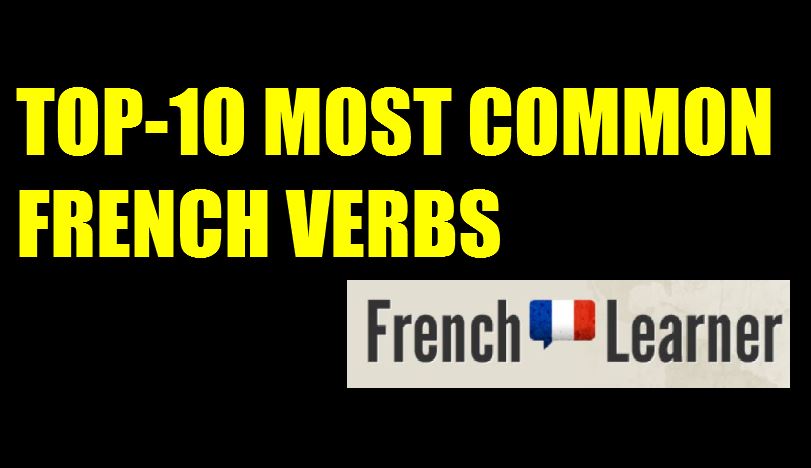 Related Lessons:
More Resources: