Thank You in French
In this lesson you will learn how to say thank you (Merci) and please (s'il vous plaît) in French. You will also learn familiar and formal ways to say please as well as how to say 'thank you very much'. Manners are very important in French culture and it is a very good idea to learn how to say please and thank you. To say thank you simply say "merci". To say thank you very much you can say "merci beaucoup". Please note that in French culture that people do not necessarily say thank you as often as in English speaking culture.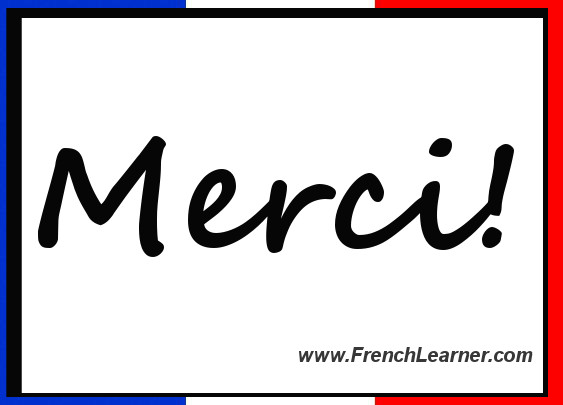 There are two ways to say please: the familiar polite. Say please and the polite form say "s'il vous plaît". If you are saying pleased to a friend, peer for somebody who is younger than yourself say "s'il te plaît".
There are several ways of saying you're welcome. The easiest and most common way of saying this is "de rien". You can also say "pas de problème" for no problem. Another way of saying you're welcome is a common expression "il n'y a pas de quoi".
Back To Main Phrases Page | Next Lesson: Nice To Meet You