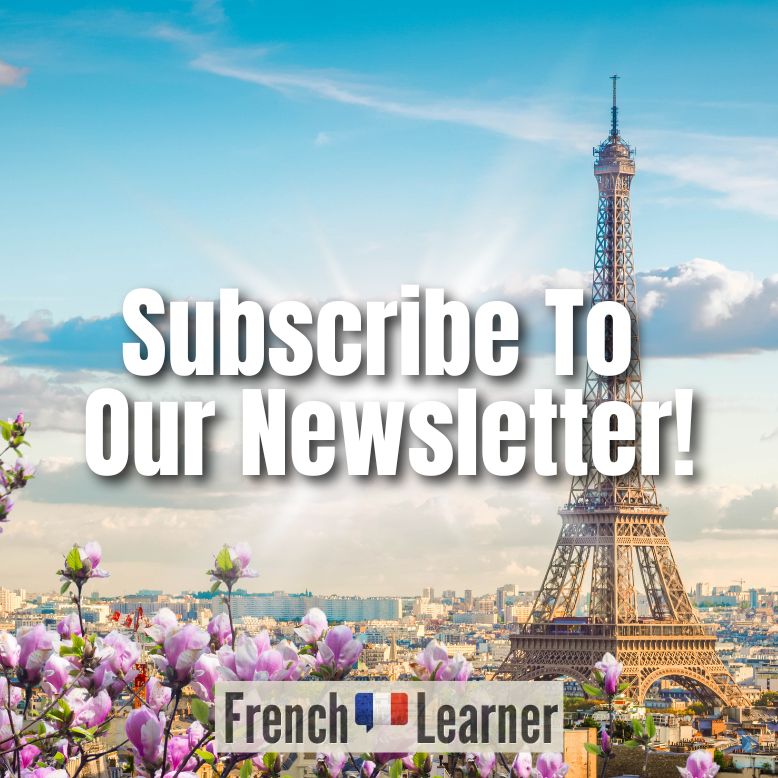 With the following form you can subscribe to our newsletter. During the week, you'll receive useful learning materials covering French vocabulary and grammar, song lyrics analysis as well insightful articles about French language and culture. Just type your email address in the input form below.
If you agree with and wish to subscribe to our newsletter, please tick the checkbox below and click on the Subscribe button. Privacy statement is stated below.
Please be aware that we reserve the right to remove your email if we see that you're not opening our newsletter after ninety days. Having inactive emails on our mailing list causes increased costs with our mail service provider and increased messages getting sent to junk/spam.
Privacy statement:
We're using the following form to collect our email so that you may receive our newsletter. You may cancel at any time buy clicking unsubscribe at the bottom of any email or contact us at support AT frenchlearner.com.
In addition to blog posts covering French vocabulary, grammar and other aspect of French culture, our newsletter may also contain affiliate links for affiliate programs in which we participate. We make a commission when you buy products through these links.
The use of your personal date is strictly limited to the objective of sending our newsletter. We do not use your personal date or information with third parties for marketing reasons and will do not use it any other way without your written consent. To learn more please visit our privacy policy page. By clicking "Subscribe!" you agree that we may process your information in agreement with these terms.
We use ConvertKit as our email marketing platform. By clicking below to subscribe, you acknowledge that your information will be transferred to ConvertKit for processing. Learn more about ConvertKit's privacy policy here.