About Frenchlearner.com
French Learner was founded in September, 2012. Our mission is to help worldwide students to learn French. With 2.1 million visits in July, 2023, we are now the No. 2 privately owned site in the world for French language and culture.
Since the very beginning, our aim has been to help explain the basic fundamentals of French in the areas of vocabulary, grammar and verbs. Over the years, we have become a leading resource for the analysis of French song lyrics. We also provide extensive content in the area of French culture.
Questions, comments and feedback? Please contact us at: [email protected]. Our physical address is: 200 E Homestead Dr. #307 Victor, Idaho USA.
Our Team
David Issokson – Founder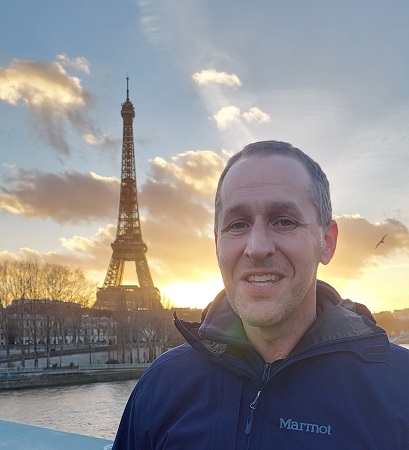 David Issokson is the founder of Frenchlearner.com. David grew up in Durham, New Hampshire, USA and now lives Victor, Idaho. David created French Learner in 2012 and has been providing private online and face-to-face French lessons since 2014.
David started learning French in 1987 when he was in the seventh grade at Oyster River Middle School. From the very start he instantly fell in love with French.
In 1991-1992 David spent his junior year of high school as an exchange student in Douai France. There he was able to perfect his French in the home of a French family and attended classes at Lycée Albert Châtelet.
David graduated from McGill University in Montréal in 1997 with a Bachelor of Arts degree, majoring in East Asian Studies and minoring in Economics.
Before settling in Victor, Idaho, David lived in Taiwan, Thailand and Martha's Vineyard. In addition to French, David speaks several other languages including Spanish (fluent), Mandarin Chinese (fluent), Hebrew (lower intermediate), Portuguese (intermediate), Italian (upper beginner). David also has knowledge of Thai and German.
To learn more about David's French classes, this page describes the classes and this page provides student testimonials.
Dan Forsythe – Content Contributor
A content writer living in France since 2016, Dan Forsythe contributes to our English language blog posts about French culture.
A Politics and History graduate with a technical writing background, Dan traded in a corporate career for la vie tranquille and settled with his (mostly) French family in western France.
An insatiable traveler, Dan has crisscrossed France, Europe, and beyond. When he's not hiking or falling down historical rabbit holes, Dan sips tea and writes technical pieces or blog posts about travel, history, and life in his adopted home.
Marie Assel Cambier – Audio voiceovers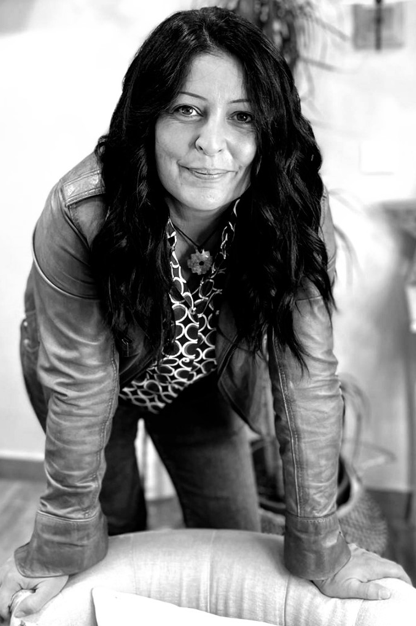 Based in southern France on the Côte d'Azur, Marie provides the audio for many of French Learner's lessons. She is equipped with professional studio and with a theatrical background, Marie has been doing professional French voice overs for over three years.
Callie Zarpas – Blog contributor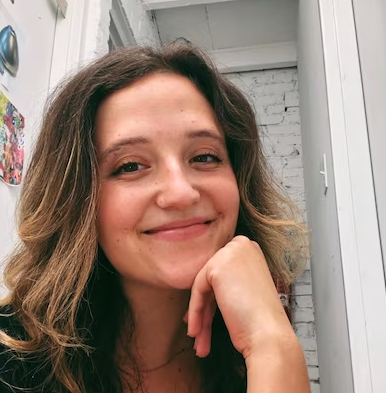 Calli Zarpas has written many blog posts on French Learner. Blogger, producer, and content creator, Calli is a lover of all things travel, wellness, and French. Having begun traveling in her teens, Calli visited 30 countries before settling down in France post-college. When she's not writing French-language content for French Learner or traveling the world, you can find Calli creating content for herself and others on Instagram and her blog, Wooish.
Follow French Learner: