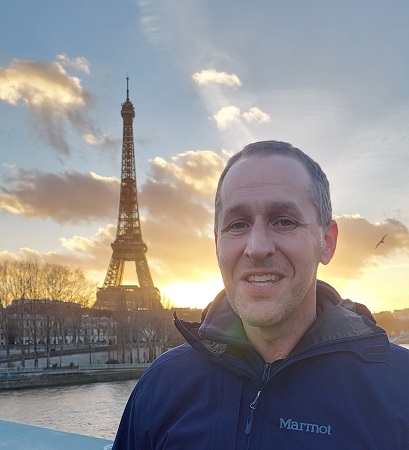 Bonjour! My name is David Issokson and I am an online French Teacher. I have been offering French lessons via Skype and Zoom since the beginning of 2014. I have offered one to one classes to students all over the would with AMAZING RESULTS.
CONTACT ME TO SIGN UP FOR A RISK-FREE 40-MINUTE TRIAL LESSON!
A lot of my students came to me after trying other products and getting NOWHERE. Many of them also tried group lessons and FAILED due to the lack of personal attention. Why? Because it's virtually IMPOSSIBLE learn French pronunciation with software programs!
They came to me they started getting FAST RESULTS and speaking from DAY-1! The SECRET to learning French is to have a TEACHER! With my personalized language training system you will start SPEAKING PROPERLY from the VERY FIRST DAY!
How the lessons work
I am available to teach all of the days of the week except Fridays and Saturdays. I can be very flexible with scheduling so that you can have your class before, after or even during work. All lessons last for 60 minutes unless I have a session the following hour. In that case the lesson lasts 55 minutes. Lessons can occur either at my home in Victor, Idaho or online via Zoom.
To find out more about payment methods and scheduling please fill in your email below and schedule a trial lesson.
Student testimonials



David has been my tutor for a little less than a month now and it's been game changing compared to the 2 months of lessons beforehand with various other tutors. David and I have made incredible progress in a short time. He has an amazing intuition as to which areas I need focus and which we can cover quickly as weak as reams of useful learning methods and tricks to grasp the language quickly. If you are serious about learning French and prepared to put in the work, look no further! James, Chamonix, France
---

I love language hacking and since I taught myself Spanish to a fluent level, I thought that I would do the same for French. However, I soon realised that French is a different beast. Although the grammatical structure is similar to Spanish, there are many tricky little exceptions regarding pronunciation and liaisons that can't be easily learned through apps or casual language exchange partners. I realised the fastest path towards fluency would be through an experienced teacher. I tried out several teachers through Italki and Verbling, but for me, they weren't skilled enough in the art of actually 'teaching someone things they didn't know they didn't know'. I then discovered David, who is well worth the price as his teaching skillset is 'crème de la crème'. I've learned numerous concepts efficiently and quickly through David in a short space of time, and would recommend his classes to anyone who is serious about becoming fluent in French. Michelle Teo, Australia
---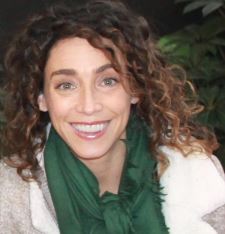 "I had the pleasure of working with David over 6 months as I prepared for a move to France. I had very basic knowledge of the French language–primarily from audio lessons prior to beginning our Skype sessions. David's lessons filled in some big gaps in my learning. He was flexible in the structure of our lessons and answered questions about the nuances of the language with ease. He was personable and shared anecdotal stories about his own language learning which made the lessons fly by quickly. I can head into my French adventure with confidence! Merci beaucoup David! -Natalie T, California

---


"For years, I have attempted to learn French on my own, and have tried just about every program out there. While I always learned "something" from other programs, I can now say that nothing has been as effective as the one-to-one lessons I've had with David Issokson. With his personable approach, David demystifies the most confusing parts of the language, breaking things down in a clear and concise manner. What's truly great about lessons with David is his ability to accurately evaluate what I already know and don't know, and thus deliver truly personalized lessons that allow me to progress more quickly and efficiently. Plus, his work with me on my pronunciation and accent has left me feeling more confident about conversing with French speakers. Seeing my own rapid progression thus far has made me excited to learn once again! I'm looking forward to continuing my studies with David, and am glad to have found a teacher who can finally help me progress to "the next level" in my language adventure. Dave K, New Hampshire, USA

---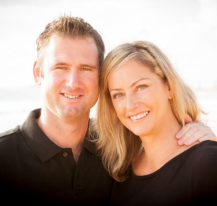 "David is a fantastic French language teacher. He is very friendly and patient, taking time to ensure our pronunciations are correct and that we understand each lesson thoroughly. He is very personable and makes you feel very comfortable no matter what stage you are at. He is also very knowledgeable about the language, it's origins and its nuances. I'd highly recommend David as a French tutor. We have made great progress and look forward to more." Brad and Sally Miles, Sydney Australia

---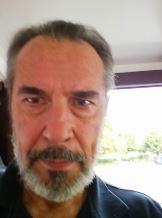 David, I just wanted to take a moment to write you about our lessons. I've progressed so much in so many ways, in pronunciation, grammar, and vocabulary. In theory (I've heard) lessons like these should be conducted entirely in the language being studied; but I've found that it's invaluable to be able to drop out into English to clarify the nuances of a sound, a word, or a construction. And it's a pleasure to do so with such an instructeur genial. Your many years of experience with language teaching and your deep knowledge of French (and Chinese!) have combined to make this one of the best language learning experiences of my life. Merci! -Steve Van Z. France/USA

---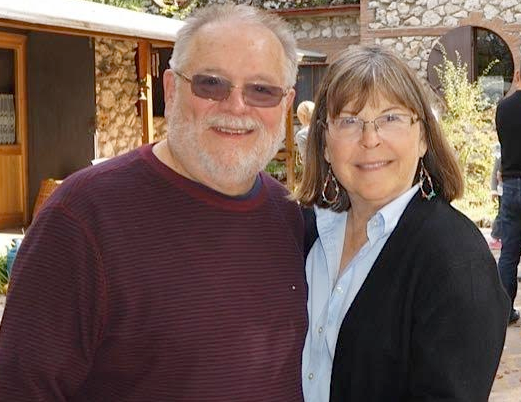 We've tried learning French in a variety of ways, including Rosetta Stone, plus attending classes with two different teachers locally. Then, fortunately, we found David on line. What a wonderful breakthrough. He is by far, the very best. Not only are we learning more from David, we are also enjoying the classes far more than ever before. We look forward to every lesson. David clearly loves teaching French, and that makes learning from him a real joy. Merci beaucoup David, Vos élèves joyeux Bill and Dottie L., California
---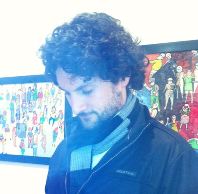 I studied French with David for two years, and in that time my level skyrocketed. He is a passionate teacher and his enthusiasm for the French language is infectious. The lessons were well organised, engaging and fun; with the right balance on pronunciation, grammar and conversational practice. Everything we did was based on what was relevant to be a real life French speaker. I cannot recommend him highly enough. – Thomas, Melbourne Australia
---

David Issokson is a wonderful French teacher. I've had a number, and he is the best by far. He makes learning the language enjoyable, fun even, while covering the essentials. —Sandra Gulland, Ontario Canada
---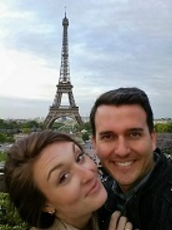 I have now had several weeks of lessons with David. Let me tell you I am very happy with my decision. I have made great gains in pronunciation, vocabulary, and grammar. David never lets a mistake slip by without correction. He also frequently explains the French way to say things. It was that kind of persistence and attention to detail I was looking for in a tutor. I feel confident now that I can get by in a French conversation without too much trouble, thanks to David!
-Tyler S. California, USA
---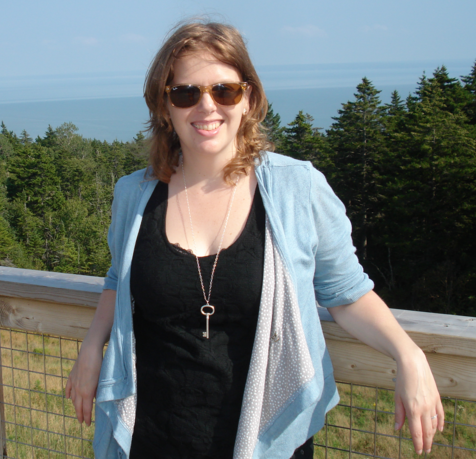 After meeting with David Issokson for forty minutes I already felt more comfortable speaking French. He who helped me to polish my pronunciation and gain some confidence in casual French conversation. David is an encouraging instructor who puts his students at ease. He is also flexible and willing to work toward specific goals. – Jenny E, Toronto, Canada.
---
I have taken French lessons with David for 4 months. He gently let me know when I made mistakes but also provided me with specific positive feedback when I was correct. He was very personable during the lesson but stuck closely to his lesson plan so that there was no wasted time. He elicited a very high number of student responses within the allotted hour for the lesson. In this way the hour passed very quickly because I was fully engaged. The time was divided into 2 parts, a grammar section and a directed conversation section. During the conversation time, I answered given questions that asked about my opinions, life experiences etc. David would also answer these questions according to his life experiences and in doing so, served as a French language model for me. I was a former teacher (not of French) and all of these traits are what research has shown to be best practices for teaching in the most effective manner. I would recommend David for those in need of a French tutor. – Connie B., Hawaii
---
At the end of the session with David I always feel successful no matter how difficult it may have been for me…his enthusiasm for teaching and his gentle way of correction is incredibly supportive. At 64 years old it is never easy to learn something new, but David's logical and organized approach has helped lay a strong foundation to move onto the next level. Merci Beaucoup, Theresa M., California
---
CLICK HERE TO READ MORE TESTIMONIALS
My Lessons

I currently teach to all levels from beginner, intermediate and advanced. I've worked as a tutor with both challenged and gifted high school students as well as helped professionals ranging from doctors, lawyers, college professors, diplomats, authors, pscho therapists and chemists. Through my private one-on-one online French course I guide students through a series of high school textbooks. I use the books because they offer a very solid foundation in grammar (sentence structure), verb conjugations and vocabulary. But, we aren't completely bound to the textbooks and I include a whole lifetime of personal experience in the lessons. So, we combine the lesson material in the book with real conversation from the very start. In general, I suggest about 40 minutes of book work and about 15 minutes of open conversation. For intermediate and advanced students we do an entire hour of conversation based on an exclusive series of conversation lessons that I've written myself.
Textbooks

I currently use the following textbook which are all available on Amazon.com. I use the Discovering French high school textbook series by Valette-Valette as well as Complete French All-in-One from the Practice Makes Perfect series.