Welcome to my testimonials page! Here you can read some comments submitted from a few of my actually students! Click here to learn about my private French lessons. Merci!
David Issokson is a top-notch French instructor. He carefully crafts his lessons to the individual needs of his students and engages French learners with great professionalism and a warm personality. He is highly recommended! – Mark Fraley, Indiana University
---
If you've studied French for a while (either on your own or with apps or traditional group classes) and still felt stuck, I recommend that you consider investing in lessons with David. David offers both a structured curriculum for beginners to grasp the basics, as well as a personalized approach to help improve aspects you're struggling with. I've always had problems with the R sound in French, and David planned a lesson around that. I found it so useful that we expanded it to several lessons to cover all the sounds, which I knew I needed to perfect but could neither find a teacher that could help me it nor do it on my own. In addition, David is knowledgeable of Canadian French, so you will get both a standard French language experience as well as the Canadian variation if that suits your need. -Dee, Montreal
---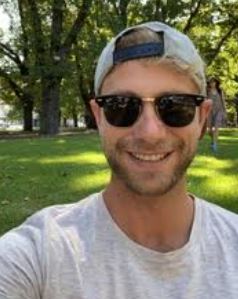 I found David through a friend who had both experienced his teaching, as well as strongly recommended him. I had 10 virtual (Skype) lessons (a mini crash course) before I had to stop due to starting an F2F intensive French course in France. I do hope to work with David again as I find that his teaching style is excellent, he goes just as fast as you need, with a clear, concise way of explaining the complexities of the French Language. I find David very personable, punctual and it is easy to build a good rapport with him – this is very useful for learning the language, as very quickly you are speaking about your day to day activities in French! Excellent! I also strongly appreciated his knowledge of the "real" French – the slang, nuances and accents which one would encounter in the various areas of France. It is hard to believe he is not French! I am thankful for the lessons so far, and am looking forward to the next one! -Thank you! -Alex S., Lyon, France
---
"I have enjoyed learning French with David because he is very personable and well-organized. I appreciate his diligence to irradiate certain mistakes I repeated make each week. I have an aggressive plan of 6 hours of lessons a week in order to accomplish my goal of functioning on a French vacation…after 80 hours, I'm quite happy with the results. -Carolyn S. Durham, North Carolina, USA
---
"David is an engaging tutor who will customize your learning plan to fit your objectives and baseline level of competency. Not only does hiring a private tutor enhance your listening and speaking skills, but also keeps your learning on schedule. He also knows Quebeçois French for all of the Canadians out there! I would certainly recommend David for serious learners." -George Henry Stirrett, Canada
---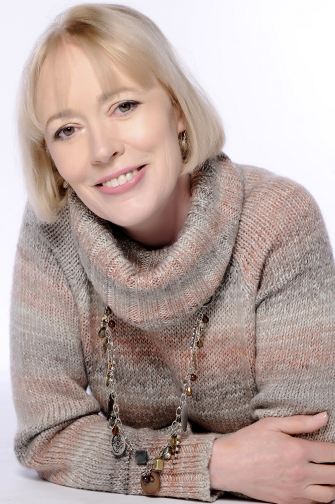 "What I find most helpful about David's style of teaching is that he is able to 'go with the flow' with my very mixed French language level. I like that he offers helpful general rules that can be applied outside our lessons. He also helps me to fine-tune my pronunciation, and always with a polite sense of humor when correcting my grammar."
(Email submitted after several months) "First, I would like to thank you for the really helpful French lessons you have provided over the past several months. You have been, by far, the best teacher I have ever had, in any subject! I want to thank you again for your help. While I loved the learning, you were a skilled inspiration. Keep doing what you do so well, David – and should things ever change, I will come back to you for more learning." -Deborah Hill, London, UK
---
I found David to be a wonderful French language teacher. I had approximately 20 lessons and enjoyed the time immensely, especially towards the end of our sessions where he focused (at my request) on preparing me for a family holiday in Paris. I felt more confident within myself at speaking French and attribute that to David's patience and encouragement. He has a wonderful ear and his supportive approach to interactive learning is one I certainly appreciated. David will hear from me again, when I can resume my French lessons. Jenny C, Perth, Australia
---
"I would like to take this opportunity to praise the effort and dedication that David Issokson is performing in teaching me French. He has, in the last few months been able to present his teachings of this precious language in a clearer manner. He has unravel my questions in pronunciation and spelling of the language. He explains and probes until I fully understand the sounds. David understands the value of good teaching." Ruth W., Suwanee, Georgia, USA
---
I just want to take this opportunity to tell you how much i have enjoy this early hours of the day of the french conversation, i think your PDF are contemporary, interesting and funny. Your friendly personality and involvement of the learning process is priceless: correction of pronunciation grammar artograph, all aspect of learning foreign language, your encouragement is appreciated .The most that enjoy is that I succeeded to a certain degree to untied my tongue , i was timid to speak and use the knowledge that i have accumulated from the past, I will miss these hours while i am away! thank you again for giving me opportunities to ameliorate the language that i love! Bogdana, Sarisota, Florida, USA
---
"I enjoyed the lesson as well. I appreciate the care you took with the pronunciation, which is my weakest aspect of French learning to date. Your teaching style is informative in a way that does not feel too overwhelming. I appreciate how you corrected my pronunciation when and where it needed to be corrected, but you did so without making me feel as if I was not grasping the material. French is a difficult language to learn to SPEAK for native English speakers, for what one sees on the page is not what is spoken. Your approach to "reading sounds from th words" for a couple of examples was very helpful. I look forward to talking with you again and learning more from you." -Keith L., New Jersey, USA
---
Bonjour David! Thank you so much for the French lessons and the "crash course" that really helped make our trip so much better. Me knowing how to speak from our lessons helped our whole group of six people get around with ease (getting good tables at restaurants, shopping, etc.) The French are so polite and accommodating especially when I showed I had made the effort to learn the language. What also helped is that you also teach sort of the "tempo" and way the French speak. A lot of "oui" and nodding and understanding, all of that helped so much. It's amazing how much you can learn or in my case remember in a short period of time. Anyway, this far exceeded my expectations and is better than any other course I've taken. Thank you again! -Alexia Stone, Virginia, USA
---
"David is an excellent teacher. What I appreciate most about his method is his ability to gently but firmly hold me to a higher standard of speaking. I get the impression that he sincerely wants me to be the best French speaker a can possibly be. This does not come from a perfectionist approach, but from a true enthusiasm for the language." Michael Hickman -Bismarck, ND
---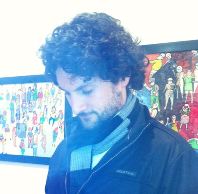 David's enthusiasm for teaching the French language is obvious from day one. His lesson plan incorporates conversation with the finer points of grammar, with an emphasis on how the French language is actually spoken. He is passionate, professional, organised and supportive – and he won't be shy about correcting my bad habits 🙂 -Tom, Melbourne, Australia
---
I enjoyed the session very much! You spoke very clearly and slowly enough for me to understand. I like how within a session I get to practice a lot of skills simultaneously – reading, speaking and formulating in French. I truly do feel that I'm in a friendly and non-judgemental environment (thank you for that!). I have gotten self conscious when with Francophones which many times has deterred me from even trying to speak in French. But I can see that you share in my goals to get better AND to enjoy that experience, mistakes and all. I appreciate how you are customizing the lessons based on my needs and skills vs. giving me a generic plan. That also ensures that I get the most out of the lesson timeline and really driving progress. – D. O., USA
---
David is an amazing teacher. It's hard to believe that his mother's tongue is English, because his French is impeccable. He knows how to explain so you are able to comprehend. His method of teaching is very effective. It's great that you can Skype him, so you can learn or practice your french one on one. -Carolyn from Hamilton, Ontario
---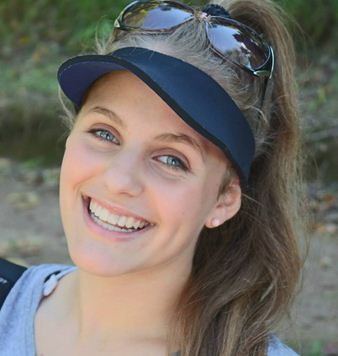 The tutoring session with David was very well structured and easy to follow. His useful tips and corrections helped develop and assist my pronunciation and helped me improve my phrasing. Besides following the well set out pdf file, he also asked questions related to the topic to help me think about how to apply it in conversation. It was overall a great lesson. – Joane Grobler, Sydney Australia
---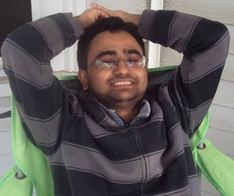 It is said that "The mediocre teacher tells. The good teacher explains. The superior teacher demonstrates. The great teacher inspires." David is a great teacher who inspires. He has great patient and explains french pronunciation very nicely. He is very friendly with pleasant personality. I am sure anyone will love to learn french from David. Dibakar Datta, Brown University, USA
---
Words cannot describe David's great performance as a french language teacher. David shows a great patience while teaching me and never gets tired of repeating the words I keep on pronouncing incorrectly. The one to one method of teaching is an excellent method, specially for beginners. It guarantees that the student will get each and every word. The material used is very simple and straight forward. I really enjoy our classes and I am honored to be David's student. – Sahar Hussein Mumenah, MSc. Jeddah, Saudi Arabia
---
I am grateful to have found David, an instructor who focuses on conversational French and is so proficient at both speaking the language and teaching it, too! His tools and one to one focus create an ideal learning experience. I look forward to my lessons! Merci! – Lorna, Albuquerque New Mexico
---
I would like to thank David. I really enjoy my lessons. He helps me greatly on my pronunciation. He takes the time to explain about the words and how they are linked at times. I found him to be very patient and I felt at ease when talking with him. After my lesson I feel I can succeed at learning french. Encore, merci beaucoup David. – Carol Becker Weideman, Brittany, France
---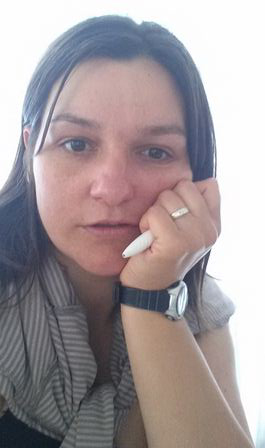 I just had a Skype lesson with David right now. The idea of using Skype works very well! Using text box allows us to make notes quickly and the conversation we had helps my pronunciation. An other thing I like is that I don't have to leave the comfort of my living room. -Katalin Jankovics, The Hague, Netherlands
---

Mr David Issokson is an exemplary teacher who loves teaching. He stimulates and develops a desire to learn French. The learning French is an arduous task, but he teaches me the way I can learn it. He makes hard things easier and pleasant to learn. Recevez, je vous prie, mes meilleures amitiés, Sakina Bakhtiyar, Riyadh, Saudi Arabia
---

I learned French previously. Well, I wanted to learn and even attended few classes in a group but quite soon lost an interest. We were supposed to study it in a 'traditional' manner which was too boring for me and took a lot of time to start speaking even in basic phrases. So I quit. And it was really amazing to find David who started our first class from a conversation! We went through some basics and I understood that this is my teacher and my way of getting into the language! Merci, David! Hope to speak fluent French soon! Elena Titarenko, Kiev, Ukraine
---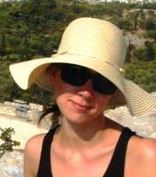 I had been using Rosetta Stone French lessons but need to increase my conversational French at a faster pace given that I am living in Paris. I found my first session with David very positive, and his correction of my beginner pronunciation was more effective in 40 minutes than reading a phrase book for hours! Look forward to continuing in this style of learning. Louisa Lewis, Paris France
---
I'd like to thank David for his lesson. I feel that he has enthusiasm for his trade. I felt the patience and sincerity. My hope is that I can learn to speak basic French within a few months without much thought process. My goal is not to read scientific literature but to be able to communicate freely in a French social surrounding. Sincerely, Gus Frangie, Naples, Florida, USA
---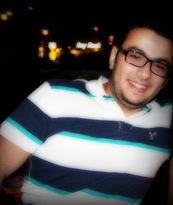 Hello, This is Majde. I've had an excellent online lesson via Skype with David. He taught me the basic vocabularies with the greeting words in addition to time and weather. The lesson was so helpful in many ways. Firstly, in pronunciation where I learned how to pronounce the words in right way. Secondly, the lesson was attached with PDF which could be kept with me to review late after the lesson. Consequently, it was a lovely experience with a perfect way of teaching. Thanks a lot David. Best wishes, Magde Karameh, Wales, UK
---
I had a wonderful time taking French lessons with David. In such a short time David had given me much to learn. He helped me a lot! His way of teaching is very effective …. Slow, calm, encouraging! David used patience and passion for beginners that encourages much to learn such a difficult language as French. Starting the lesson with several expressions commonly used is really great! David made it sound interesting that it encourages one to pursue further. I am so grateful. Thank you so much. -Julie Binas, Geneva, Switzerland
---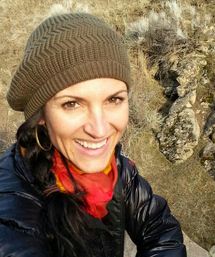 "I am very pleased to be learning French from David. English is my native language and I have learned Spanish. Because he has a broad knowledge of several languages he is able to tailor my lessons to my existing understanding and commonalities between Spanish and French. David seems to have an excellent accent in French so I am confident I am learning good pronunciation and because he is an English speaker, he can write English phonetics in Skype notes. I appreciate that David is very positive and encouraging." -Kimberly Porter, Boise, Idaho, USA
---
"I'd like to thank David for the French lesson. It was very helpful to refresh my vocabulary. All of David's corrections during our conversation were very
valuable. Also, he was very helpful when he added new words and expressions along the way. Merci!" – Olya Kiseleva, Toronto, Canada
---
"I appreciate prepared topics sent by email. It is easier to read them (then only hear). In my opinion a very good thing is that David made me repeat and corrected sentences. In fact, all the corrections are just what I need. At first I thought that the questions are easy but in the end it was difficult for me to express what I wanted. Good opening lesson!" -Zuzana Storkova, Southern France
---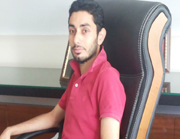 "Hi! I am muhammed from Syria. I have started learning French two months ago and I found David's lessons on skype are very helpful. His method is easy and clear. His way of correcting my pronunciation was very good. I really got a lot out of the first lesson. Thanks a lot, David! -Muhammed Makdod, Syria
---
It was an amazing time I spent and I was so lucky to find David. It's rare to find a teacher who teaches as David. David was so kind and his teaching way was very helpful and useful. He made speaking French very easy and I loved it when he made me repeat words to prounounce them the right way. I'd like to advise people anywhere to join David's Skype classes. –Naveen Mostapha, Port Said, Egypt
---
"Hello, David! Thank you so much for the lesson, it was a pleasure for me to chat in French with you. I think you are a wonderful teacher and studying French with you is effortless and interesting for everyone!" Best regards, –Yulia Novikova, Russia
---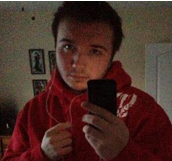 "It was an enjoyable experience being able to talk to someone who can understand my strengths and weaknesses with the French language. It has been an excellent opportunity to practice and improve whilst at the same time learn new vocabulary that I can now use in addition to what I already know. Thank you!" – Matt Hixson, Tamwoth, England
---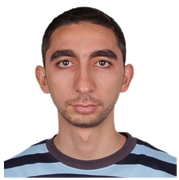 "David is a good teacher who can make a friendly learning environment. I felt like I know David since long time. He accepts silly questions and makes you feel comfortable asking them. Hopefully me and David will reach the point where I can speak French very well, soon. Thank you David." – Zakarya Asad, Dubai
---

Hi! It's me, Farid. I want to thank David for the lesson. It was great. David was very helpful and understanding when I made mistakes. David corrected me and gave me great advice. Thankfully he supported me and was nice. I am so greatful. – Farid Hamed, Algeria
---
"I was very satisfied with a lesson David gave me last time. I especially liked the way he thought me how to pronunce the words. It was a pretty fun learning experience and I hope it will continue in the future. I'll make sure I try my best. – Ivo Cizmic, Crotia

---
"My lesson with David was great! It helped me to learn new words. I had problems with my accent and you corrected me. David's way of teaching and his accent were great. The conversations he made were perfect. They cover about everything you need for speaking basic French." -Niloofar Sanjarani, Tehran, Iran
---
"Bonjour! David is such a good teacher to learn French with and the time goes very quickly. He is great value for money as he answers queries in a very short time. As a tutor myself (Persian) I can highly recommend David for his style and professionalism." –Mohsen Hoseini Akhavan, Iran
---
"Hi my name is Julia Kogan and I've taken a French lesson via Skype with David. It was a professional and very friendly learning experience for me. David was very flexible with scheduling our lesson and that was one of the most important thing that I've been looking in a tutor." -Julia Kogan, Beer-Sheva, Israel
---
"I was very happy and want to really thank David for his preparation and conducting my French lessons on skype. David's way of teaching language suits me very well. It was kind of him to correct mistakes during our French conversation." -Robert Pelinsky, Malmo, Sweden
---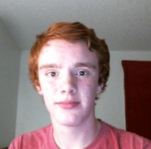 "I'd like to thank David for the French lesson. It was very insightful, and his pronunciation help was very refreshing. I would highly recommend David's services to a friend or family member who was interested in learning French!" -Gabriel Bissey, Colorado Springs, Colorado, USA
---
I had my first lesson with David. He was great! Very patient and understanding of my mistakes. He helped us to get to know each other with a great range of questions and used the Skype message box to write corrections. I would highly recommend David. He makes learning French feel like achievable goal. -Beth Woodhouse, Paris, France
---
I liked David's lesson so much. First of all it was my first online lesson and I was excited so much. I liked his way of teaching, especially when he encouraged me, when told me Gohar, good job. And also i liked the method of teaching. When he read and I repeated it was so much effective for me. I would like very much to have more lessons with David. -Gohar Arakelyan, Yerevan, Armenia
---
I thought the lesson with David and his teaching were great. I especially liked the way he provided me with specific French material at the start in order to discover my level of french before fully engaging in the lesson. I thought his method of letting me repeat after him during the french dialogues in order to improve my pronunciation was also excellent. I liked the small dialogues that he made me engage in by asking me a question in French and then having me ask him the same question in return. This helped me a lot because it tested my comprehension in terms of trying to understand his response. The lesson went a lot better than my expectations and I would recommend David to anyone that is willing to learn French. – Emmanuel Boakye. London, England, UK
---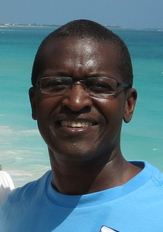 I would like to thank David for his lessons. I got more out the one-to-one with David than I would normally get in a class of mixed level learners. It was great to be actually told how accentuate words, so as to help me improve my pronunciation. I would recommend David's tuition to anyone who prefers one-to-one, as it takes place at time suitable to meet our schedule and you don't have to leave your home to go to a school or college. Merci! -Paul Thomas, Lethbridge, Alberta, Canada
---
I would highly recommend Mr. David, if you are interested to learn French. He has special characteristics make him professional teacher. He is friendly, patient and experienced. -Khaled Mohammed, Riyadh, Saudi Arabia
---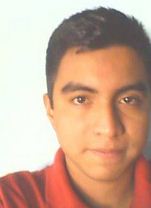 The lesson with David was really great! I am so thankful because I had the opportunity to practice my French it is a good chance to improve my skills in French and at the same time to know a fluent speaker who I can talk to. The lesson was very effective. I got my mistakes corrected and it is a very dynamic way to learn French. The lesson was very professional and friendly. I'm really satisfied with the lesson and I enjoyed it. Thanks a lot for the effort and patience. -Jimmy Geremias, El Salvador
---
"I signed up for the free lesson on the website and David contacted me right away. He was very nice. I was a little nervous before we started, but he made me feel very comfortable. He has a good accent and he gave me a very nice lesson centered around a list of questions about ourselves. He learned a lot of little french expressions and gestures that would be hard to learn from a book. It was well worth it. I am very excited to begin learning with David." -Dan Boice, Phoenix, Arizona, USA
---
I thoroughly enjoyed David's teaching methods – I felt comfortable yet challenged throughout the class and came away feeling like I had really learned something. He obviously has a lot of experience with both speaking and teaching French around the world. -Anna Mitchell, New Zealand
---
As a tutor, you are very friendly and put me at ease, which I think is vital to enable someone to work at their full potential. As well as this, despite the fact that I was unorganised in terms of having an idea of what I needed from our lesson, I still came away from the session feeling that I had learnt and developed my French further. Finally, the fact that you have many entries on your website, including that of French bar vocabulary that was particularly relevant to me extremely useful. – Olivia Sheron, UK
---
I really enjoy my lessons with David, he makes the language feel alive and so interesting that I want to learn more. I feel quite relaxed during the lessons so I retain the knowledge better. I feel that I am improving especially with the spoken French and am feeling more confidant and eagerly await the next session. -Janet Butterworth, UK
"I have always searched for good French teachers since I graduated from college at which I took French as a second language. I had learned with some French native teachers, but learning with David is one of the best experiences I have had in my French learning journey. He takes best advantage of the fact that he is an eloquent yet non-native French teacher. I can tell from the way he teaches that he himself had always searched for the good learning opportunities with trial and error and he definitely has established a " method" or a special way of teaching that most native French people are not capable of creating.
He integrates grammar, pronunciation and the chance to actually use French in a very systematic way. As I myself have been a language teacher, I can truly appreciate the value of his lesson. Because I am Japanese, I also enjoy learning French in English. It both provides me the chance to brush up my English and learn French simultaneously. David even sometimes teaches me some Chinese words that sound similar to Japanese and if this is not fun, what would be a "fun" language lesson!" -M. O., Tokyo, Japan
---
"David has been teaching me French for the past three months and I found his style of teaching quite effective. To start with I only wanted David's service as a speaking partner to practice spoken French. Over time while being my speaking buddy David quite skilfully incorporated into our conversation grammatical exercises and these enrich my spoken French really well.
His teaching style is patient and diligent while being encouraging and enthusiastic. David is also very punctual with lessons which I appreciate having a busy schedule. Although we only connect for 30 minutes once per week, I already noticed a certain degree of ease while speaking French all totally due to David's instructions.
David's skills and qualities are built on strong foundation – he speaks French with no accent, like a native. I would not hesitate recommending him as a French teacher to anyone looking for quality service. -Alec H., London, UK