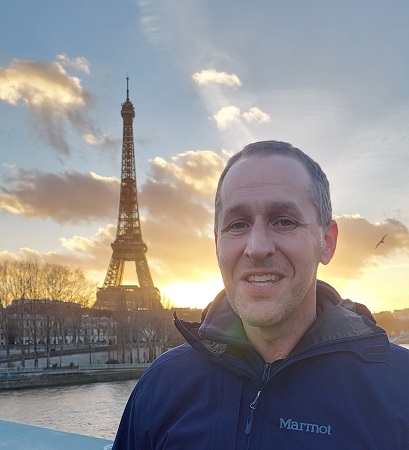 Bonjour et bienvenue! Hello and welcome to French Learner! My name is David Issokson. My biggest passion in life is the French language! You can read more about me here.
Our aim is to help you learn French. We offer lots of lessons covering basic French vocabulary, verbs and phrases. We also offer extensive content covering French culture.
Suggested: subscribe to our newsletter!
The best way to get notifications of our latest content and highlights of our best posts is to sign up for our newsletter. We guarantee that the content you receive will be helpful, fun and useful!
Follow on social media
One of the easiest ways to get updates on our latest content is to follow us on social media:
Read our blog!
This is a link to our blog. Every time we publish a new post it will appear at the top of this page!
Start with the basics
One great idea is to simply start with the basics. If you're brand new to learning French, the following posts are some great places to start!
Tools to get started
This blog post discusses 10 tools to get started learning French and another wonderful jumping off point for beginners!
Check out our song lyrics posts
We offer some of the best content online for learning French with song lyrics. We don't just translate the songs. We analyze each line and explain all the vocabulary and grammar of the song. Here are a few fun and famous songs to get started:
Top-10 lists
Do you like top-10 lists? We offer a ton of really fun France-related lists!
We've reviewed the most popular apps for learning French. All of the reviews present the the products and offer honest opinions. We think these kinds of apps are great places to start for beginners. Learn about: