Our site has affiliate links. This means that we make a commission when you purchase a product through links on our site. Learn more.
Affiliate disclosure: Below you will find affiliate links. If you purchase something after clicking the link, we will receive a small commission. To learn more please visit our full disclosure page. Merci!
Sign up to download your free trial of À Moi Paris a French course which I recommend to my personal students to help with pronunciation, vocabulary and grammar. After that, upgrade for access to 77 hours of audio lessons.
Read our full review of À Moi Paris and find out why we love it so much!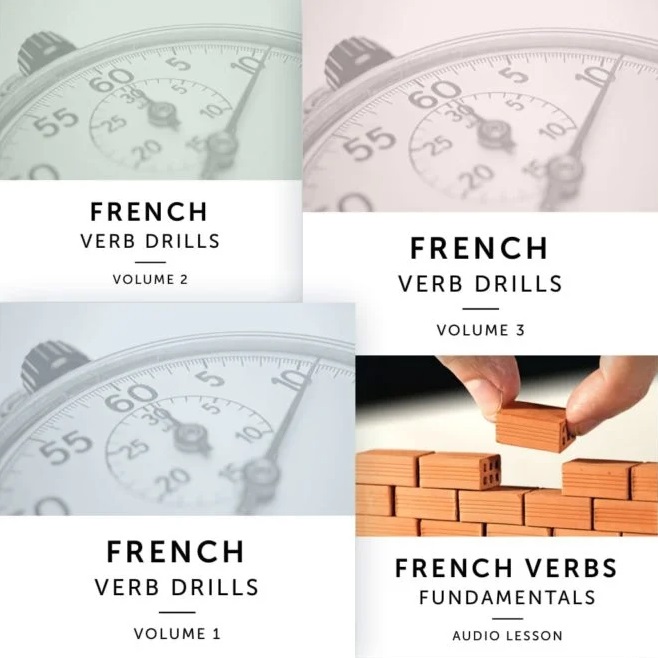 Are you struggling with French verb conjugations? Then we highly recommend French Today's French Verb Drills course. Get over 28 hours of audio exercises to build reflexes and dramatically improve your French level and confidence.
Read our full review of French Verb Drills and find out why we recommend this course!