Bonjour! My name is Anthony Rosemond. Born and raised in Paris, I can honestly say France has the best desserts worldwide. As a Codon Bleu alumni chef, I founded Pastreez (an online macaron bakery) back in 2017 in the United States. Over the years, customers have always asked me what are my favorite top 10 most delicious classic French desserts. Here is my official list!
Our list of the top 10 French desserts
Clafoutis
Soufflé
Madeleines
Macarons
Profiterole
Mousse au chocolat
Crème brûlée
Éclairs
Crêpes
Babas au rhum
Clafoutis
Clafoutis is a pastry French dessert consisting of fruits, usually black cherry, placed in a greased pan and coated with a chocolate soufflé dough. A thick cream core is covered with a distinctive coating of firm chocolate in crème brûlée.
The delicate and puffy structure of French pastries is also another prevalent feature. Marshmallows and custards are good examples. In French pastries, the custard is a popular component. This adds richness and creaminess to delicacies like crêpes à la crème et crème clafoutis.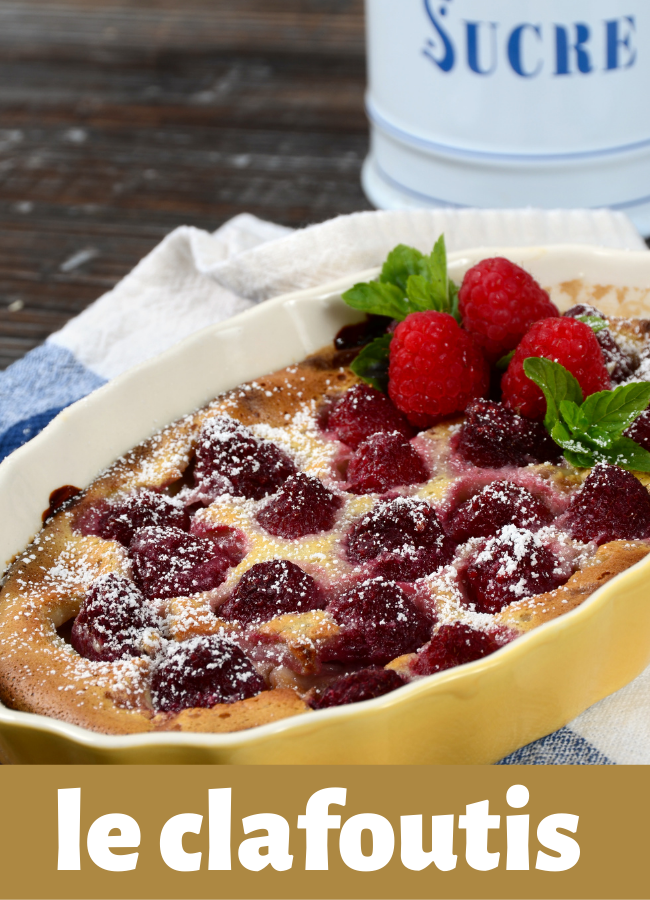 Soufflé
This incredibly popular French delicacy is enjoyed all over the globe both ways – sweet and savory. Soufflé is a crowd-pleasing dessert renowned among chefs for its rigorous texture and famous among foodies for its light and dainty taste.
A pudding cream base is the main element in sweet Soufflé, typically filled with the sauce in the middle while served as a dessert in the ramekins on the table. On the other hand, savory soufflé is cooked with ingredients like cheese, crab, and onions, and it is usually served as an appetizer with the main course.
Madeleines
These fluffy desserts with the structure of a spongy dessert are lightly toasted and crunchy on the exterior while staying light and fluffy inside too, making them the ideal companion to brunch. Madeleines are a traditional French dessert that are traditionally served in French restaurants.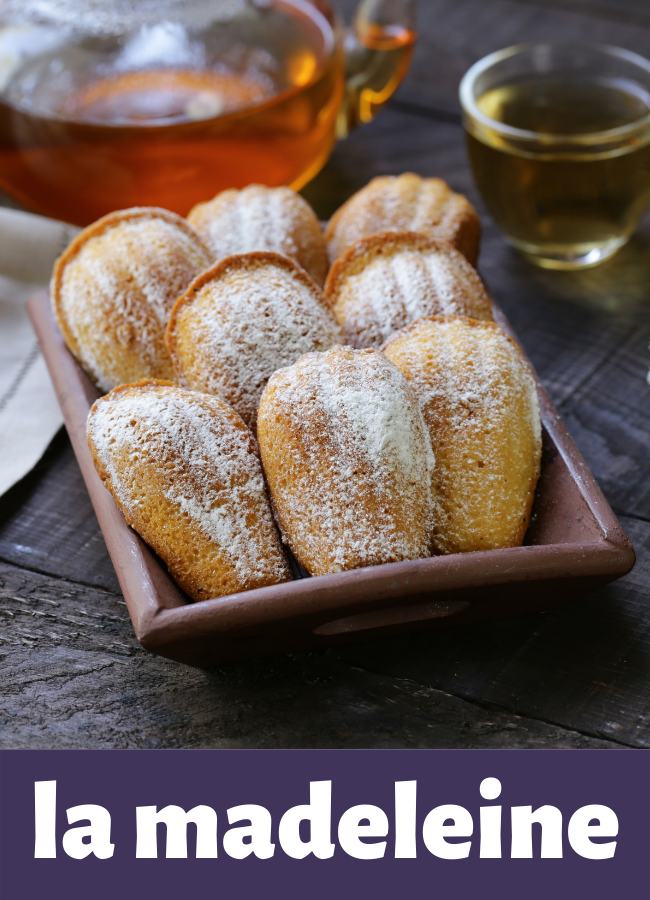 Macarons
Of course, I have to mention macarons. These are probably the most famous of all French desserts. Its crunchy outside and chewy inside signature texture makes it incredibly tasty.
When I moved to the US to start Pastreez, I didn't even know macarons were this famous. My wife and I tested a few French desserts at farmers markets in Southern California. Customers were always asking where to find macarons near me. That's why I focused on macarons!
It is also perfect for lots of occasions like weddings, baby showers, mother's day.. you name it!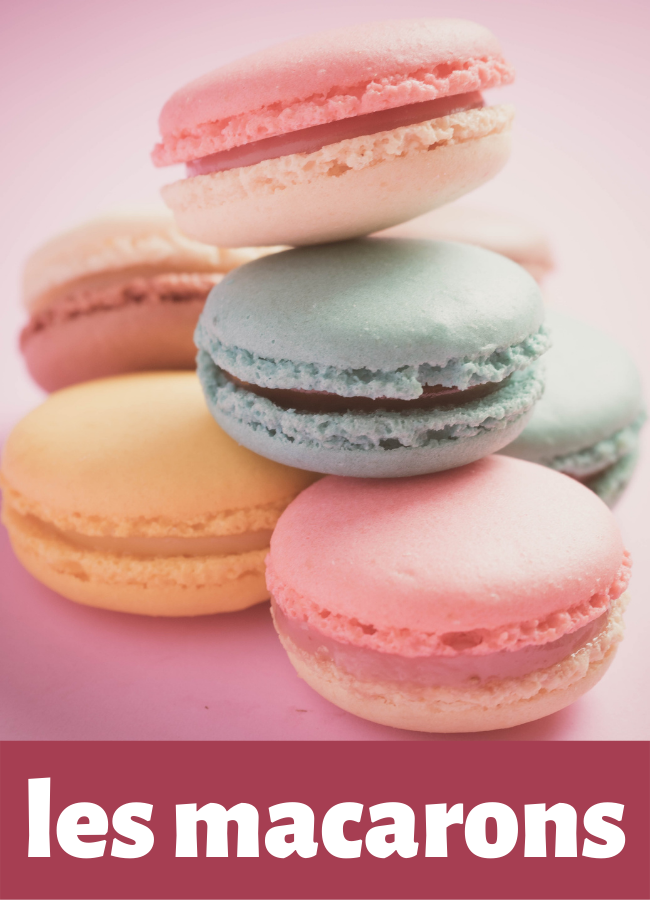 Profiterole
Blended mousse, crepes, macaron caramel, or vanilla ice cream are all options for filling these caramel puffed doughnuts called profiteroles. Many hypotheses abound concerning the origins of this dish. However, the most plausible one dates from the Middle Ages, when cooks in France and southern Germany started stuffing puffed pastries with delicious mozzarella combinations and spices.
Mousse au chocolat
From 18th-century France comes this airy, puffy, velvety dessert delight called la mousse au chocolat. The name mousse translates to "foamy" in French, and the mousse's frothy appearance derives from tiny bubbles suspended everywhere.
Delicious mousses are produced with creamy egg whites or condensed milk and are available in a variety of tastes, including caramel, vanilla, and strawberries.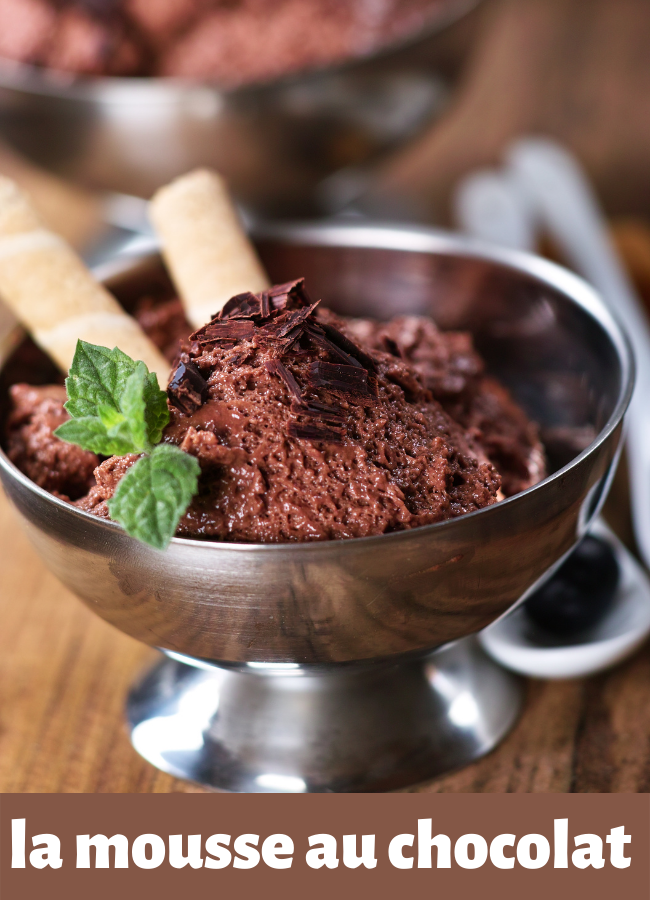 Crème brûlée
Crème brûlée is a famous egg custard dish with a crispy, toasted candy top and is made with beaten eggs, butter, sugars, and vanilla. The mixture is baked, then poured into a baking dish, steamed in a Ville, and refrigerated properly.
Crème brulé is often served on large, flat bowls and covered with brown sugar caramelized with a hairdryer or under a grill pan.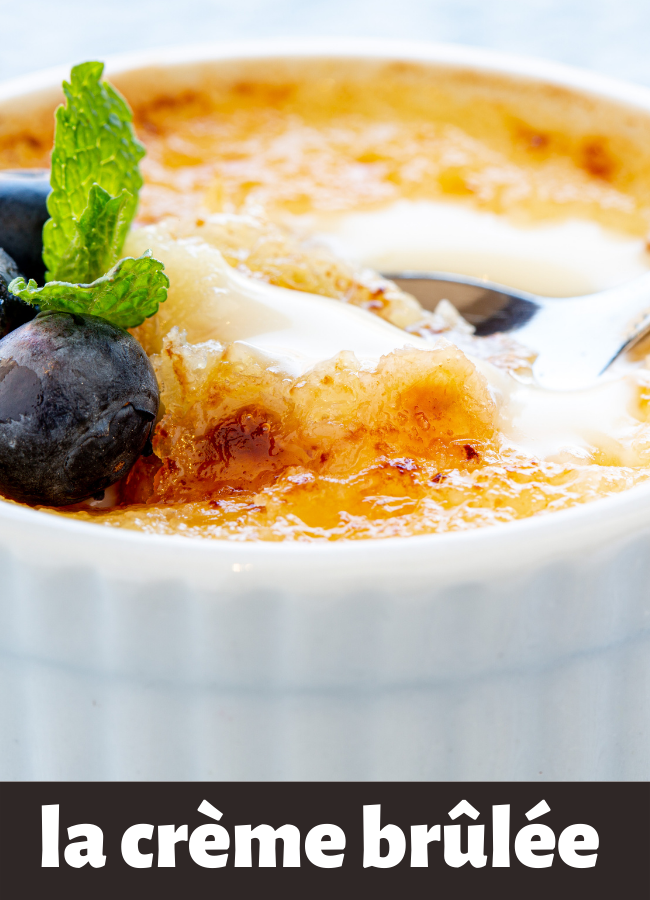 Éclairs
Éclairs are long desserts with an attractive shine, crunchy outside, smooth crumbly inside, and sweet, velvety core developed in France around the 1920s. Several cooking scholars believe crepes were created by renowned French chef Marie-Antoine Famous French.
Éclairs (French for "lightning") are thought to have gotten their name from the way the light reflected off them when they were coated with confectioners' glaze.
Crêpes
Crêpes were invented in the 13th century in Breton, a province in western France, and are today eaten all over the globe. Sweet crêpes (crêpes soirées) and salty fruit tarts (crêpes sallies) are the two most common kinds of crêpes.
Various toppings, such as jams or chocolate hazelnut spread cream, are frequently served with them. Crêpes can also be flambéed, as in French crêpes.
Pastreez has crêpes for sale as well. We launched it a few months ago due to popular demand. Thanks to our innovative vacuum sealed packaging, it ships fresh in the entire US.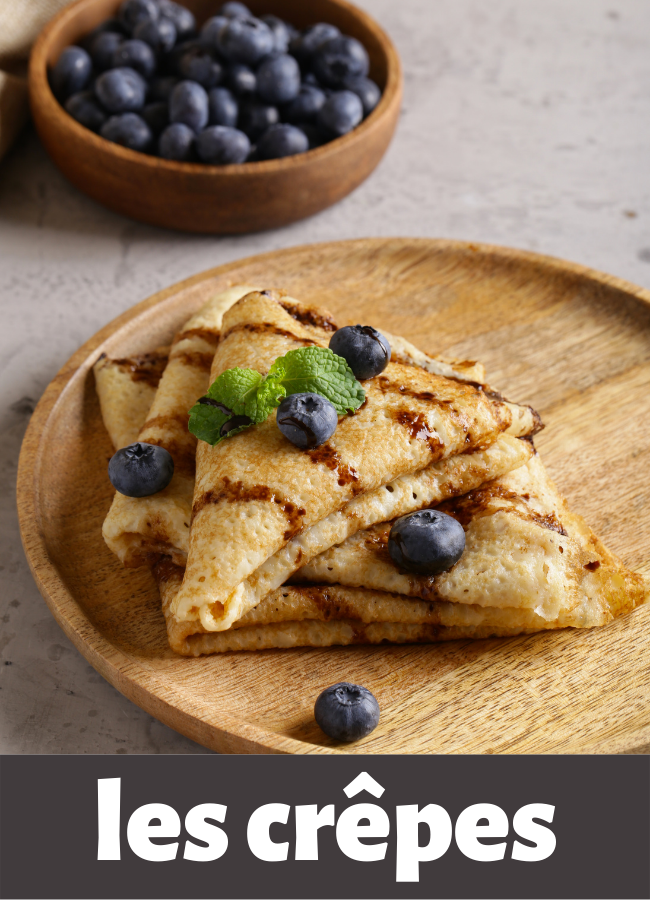 Babas au rhum
The babas au rhum or rum baba is made with a soft and sticky dough made of eggs, butter and milk and soaked with rum and filled with whipped cream. The dessert is said to have originated in Eastern Europe and as "babka" means grandmother in the Slavic langauges. The dessert was first introduced to France in the Lorraine region.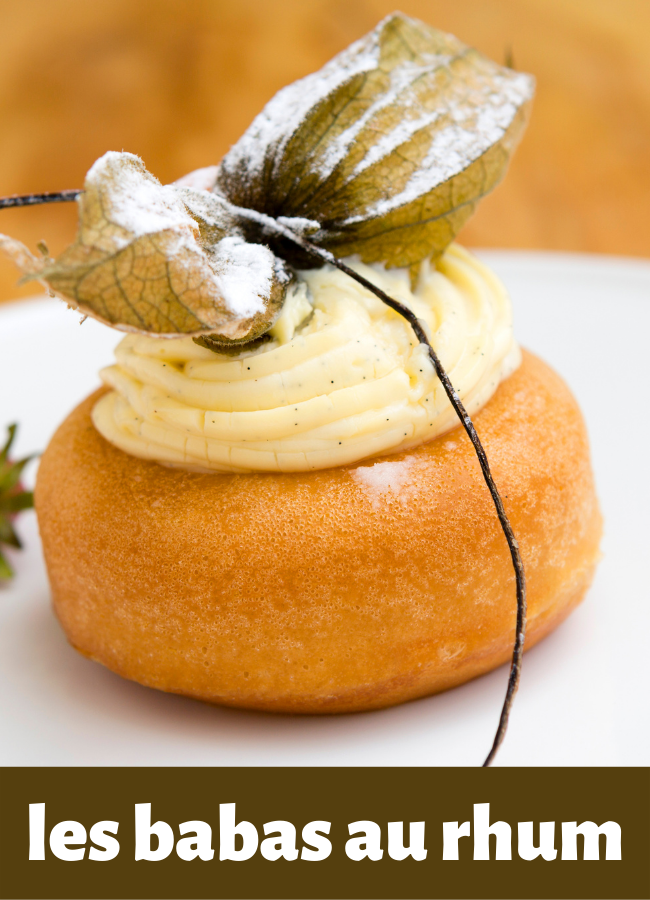 Conclusion
Make sure to comment below for any question about my Top 10 list of French desserts. What is your favorite one?
Discover more: