French Conversation Lessons
French conversation lessons are essential to any French language learning program. At any level, it is crucial to find a good French conversation partner. On this page, we offer tips and strategies for practicing conversation as well as 50+ lesson topics for a 1-on-1 online French class.
How my private French conversations work
My name is David Issokson and I have been teaching French online since the end of 2013. I have specialized in French conversation lessons with hundreds of students and have established a set method for my lessons.
On my private lessons page you can learn more about my classes and read my testimonials.
I have created over 50 lessons (keep reading on page) written around specific topics such as family, travel and food. Each topic has about 25+ questions.
During the lessons the teacher (myself!) and the student take turns both asking and answering the questions. I take down notes for both vocabulary suggestions and grammar corrections while the student is answering the questions.
I record all of my suggestions into a joint Google Docs spreadsheet which the student can see. This way the student has a permanent record of the newly learned words from the lesson.
Sometimes during the conversation lessons it becomes obvious that there is grammar area that needs more attention, such as how to use the passé composé vs the imparfait.
In these situations the student and I might shift to a quick grammar discussion to clarify the problem area. Again, I record all corrections and suggestions into our shared Google Docs spreadsheet.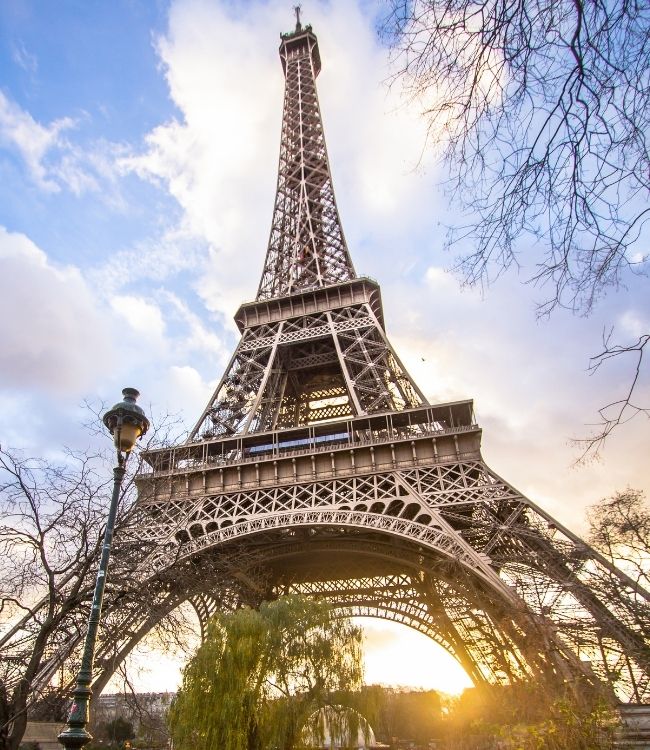 Strategies and tips for paid 1-on-1 French conversation practice
There are several ways to approach the conversation lesson. As mentioned, each lesson has about 25+ questions. The best way for the lesson to mimic real-life conversation, is for the student not to read the questions in advance.
By not preparing for the lesson the student finds him or herself in a position where s(he) must com up with the vocabulary and sentence structures on the spot.
In other instances, students like to do a quick review of the questions a few days before the scheduled lesson. This way, they will have prepared a list of vocabulary they will need to answer the questions.
In other instances, students like to write out answers to the questions prior to the lesson. This way, we can make very precise and deliberate corrections during the lesson hour.
Where to find a good French conversation partner/tutor
Of course in addition to Frenchlearner.com there are many other sites where you can find affordable French conversation partners and tutors.
A site to start where I have had some luck (with other languages) italki.com. Specifically, these sites offer profiles of native French speakers offering lessons at super affordable prices.
I strongly suggest to read each teacher's profile and reviews very carefully before doing a trial lesson and paying for a lesson package.
While I have found a handful of good instructors, I have also had lots of bad luck. You will find that many of the teachers lack experience. In particular, many of the teachers are unwilling to type out new words and sentences.
I feel that it is absolutely essential for an online teacher and 'paid' French conversation practice partner to TYPE OUT ALL NEW WORDS AND PHRASES so that the student may LEARN!
Conversation lessons by topic (ALL written by David Issokson)
Discover more:
More resources: